Graduate study is offered in advanced power and energy technology at both the Master of Science (M.S.) and doctoral (Ph.D.) levels. The principal path for graduate study is through the Department of Mechanical and Aerospace Engineering.
For information regarding application procedures, click here
.
In the Statement of Purpose, identify your interest in advanced power and energy technology, and identify Professor Scott Samuelsen, Professor Jacob Brouwer, or Professor Vincent McDonell as the contact with the program. Areas of specialization include the thermodynamics of energy systems (Professor Samuelsen, Professor Brouwer, Professor McDonell), the controls associated with advanced power and energy systems (Professor Faryar Jabarri), and the air quality impacts associated with power generation (Professor Donald Dabdub).
Access to the program is also provided through the following departments within the
Henry Samueli School of Engineering:
Research Opportunities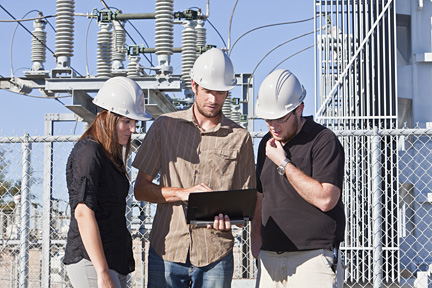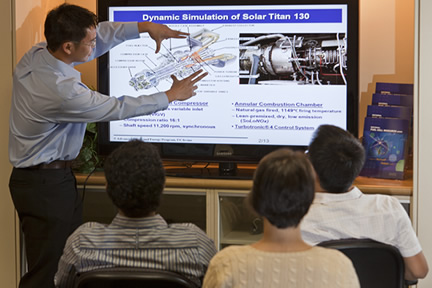 Our graduate students have a variety of research opportunities including experimental work,
monitoring, modeling, and design and installation of real world systems.


Graduate students at APEP are exposed to a diverse set of opportunities and possible approaches to conducting research. The majority of APEP's research projects are conducted in collaboration with State agencies, Federal agencies, and/or industrial partners, creating an opportunity for graduate students to interact with, or even work alongside professionals from the public and private sector.
Research opportunities also vary from experimental approaches and setups, where graduate students work hands on with advanced power and energy systems and materials, to theoretical analyses and computer modeling.
The diversity of activities that a graduate student experiences in the conduct of research at APEP – teamwork, collaboration with professionals, experimentation, reporting, presenting research results – prepares each student with a comprehensive set of skills at the highest level to carry them forward in their professional careers after graduation.
Living at UC Irvine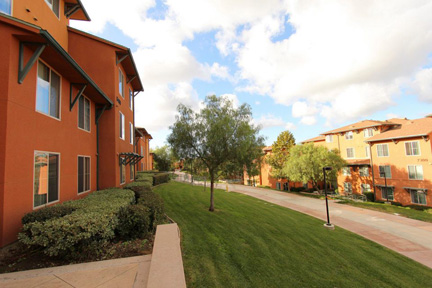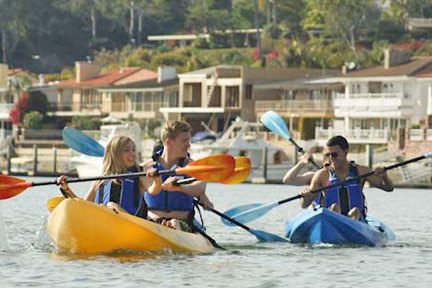 Located just a few miles from the Pacific Ocean, UC Irvine is surrounded by California's nicest beaches, the art, culture, and night life of Los Angeles, the famous Sierra Nevada Mountain Range, and the Mojave Desert. From hiking, mountain biking, and surfing to film festivals, art walks, and theater performances, there is truly something for everyone. The welcoming campus, situated in the "Safest Cities in America"—Irvine, is also located near numerous well-known engineering companies, ideal for post-graduates and those looking to get ahead in the world of engineering.
Graduate students are guaranteed on-campus housing, which offers amenities for both family and single living, parking, and a clubhouse that is available for personal or community events. Housing is also conveniently located alongside the Anteater Recreation Center, an on-campus gym that is fully equipped with large indoor/outdoor courts, fields, a swimming pool, a rock-climbing wall and an array of fitness classes. Although the UCI campus sits in a prime location with accessibility to a multitude of activities, it remains commuter friendly to commuting without a personal vehicle. All students have access to The Orange County Transportation Authority, which provides the university with shuttles to commute to campus, for a nominal yearly price.
Click here for UCI Housing information
Financial Support
Funding is available for students accepted into the program as either Masters or Ph.D. researchers. The financial package that is available supports educational fees, a stipend, as well as health and dental benefits.